Thank you . . . your help and your prayers are greatly appreciated !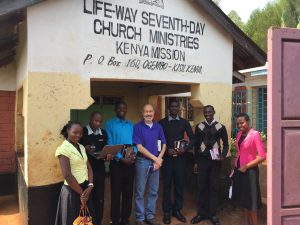 Our Lord and Saviour's work here at Isaiah Ministries began in 2008.  And since that day when we heard His Voice saying . . . Go tell what great things the LORD hath done for you! . . . every life that He has touched,
all the hearts which He has won, and every captive that has been set free from darkness and the power of sin, you have been a part of.   Every miracle of Salvation and Restoration has been wrought through God's work in you, and your  participation with us.
     If you would like to support our Saviour's work here, or if you would like to specify a specific ministry project through Isaiah Ministries, please contact us.  You may make a donation either by Paypal, or by sending your gift to the address below.
Thank you so much for your continued faith and prayers.  May our Mighty God  both bless
and keep you this week ! 
Eric Wilson – Isaiah Ministries
P.O. Box 237
Mountain Home, NC  28758
God's Promises of Financial Blessing?
      Ask Him in Faith – Scriptures